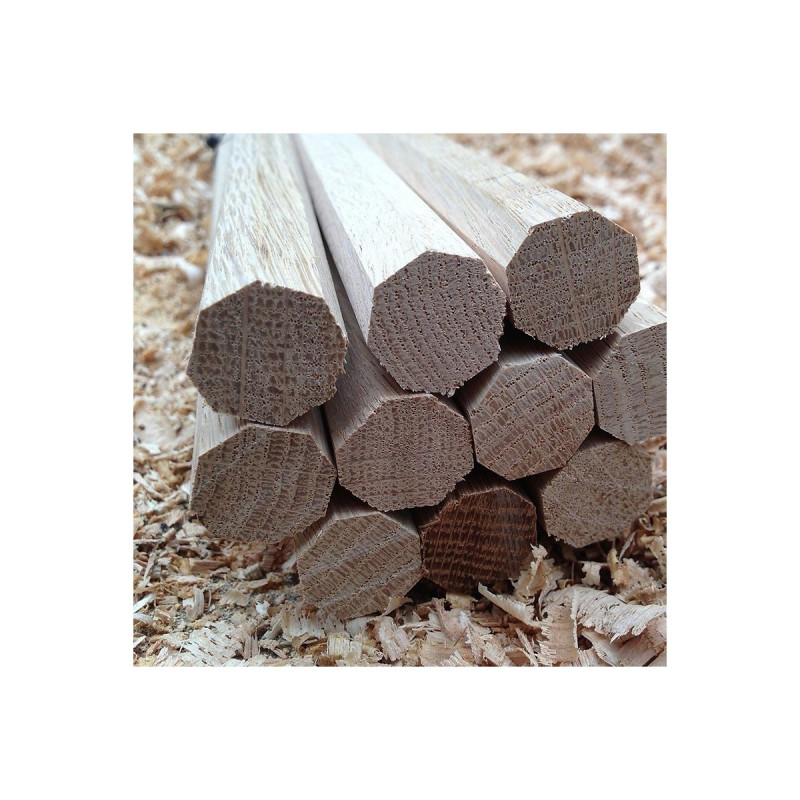  
Octagonal Oak Dowels
Machined 18mm Oak Dowels in an Octagonal profile for use in green and air dried oak joint construction.
Oak dowels are used in green and air dried oak framing joints and have been for centuries.
Our 18mm machined Oak Dowels are air-dried so that they swell to size for perfect tight joints, making them ideal for all high-end joinery purposes. They are machined in an Octagonal profile.
The dowels are of the highest quality and are used by oak framing companies across the length and breadth of the UK.
- European Oak
- 18mm (+/- 2mm) diameter
- 500mm, 1000mm and 1300mm lengths available
- 10, 20 and 50 1000mm bundles are available