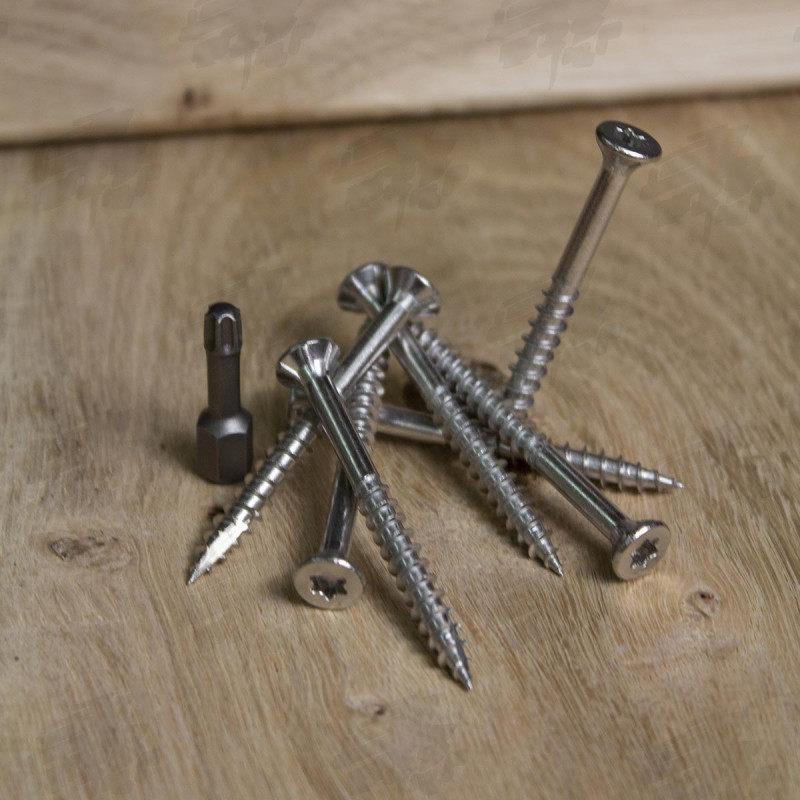  
Timber Titan Stainless Steel Decking/Cladding Screws 50mm
Our Timber Titan Stainless steel screws are made from a high grade A2 stainless steel and are perfect for use with all types of hardwoods and softwood including pressure treated timber.
All of our Timber Titan screws come with a free high quality drive bit included and are ready to go.
These stainless steel screws use a type 17 point tip to make inital driving easy where pre-drilling is recommended but not essential. They are manufactured with a T25 torx head which has been proven to provide more torque before rounding out meaning you can drive these screws without the risk of damage.
Our Timber Titan stainless steel screws also come with nibs underneath the head which allow, when driving in, to self-countersink give you a clean, flush finish.
More about Timber Titan Stainless Steel Decking Screws:
Size M5 x 50mm
Available boxes of 500
Type 17 point tip
Self-countersinking nibs
T25 Torx drive (Included bit)
High grade A2 Stainless Steel