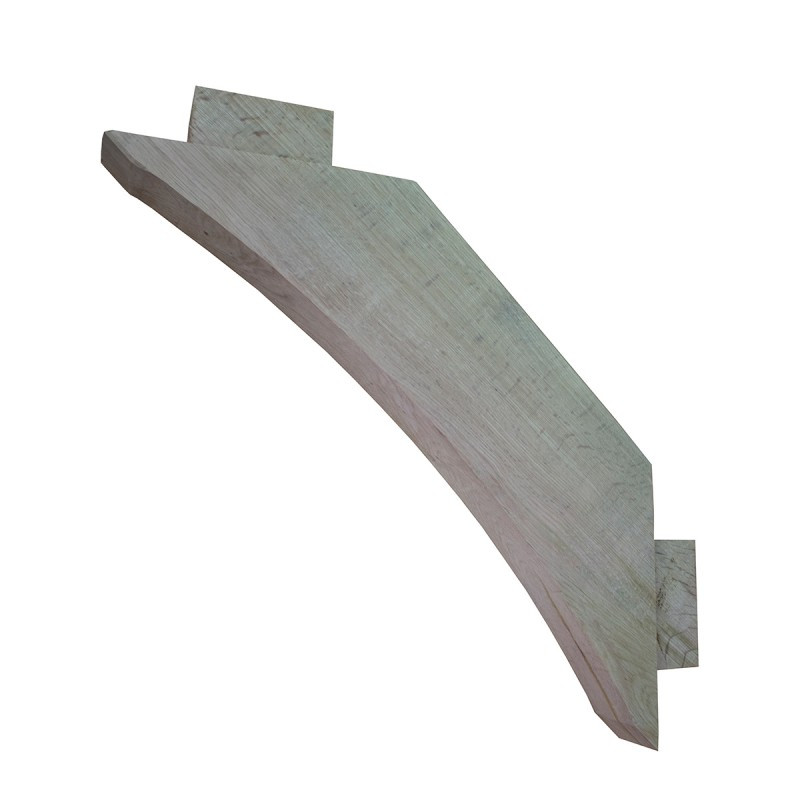  
Oak Curved Wind Brace
Solid Oak Wind Brace - 770mm x 200mm x 75mm.
Made from solid fresh sawn oak.
The sizes are 770mm in length, 200mm wide and 75mm thick, for more specific dimensions please view our technical drawing.
Please also note that as they are made from fresh sawn oak they may have some discolouration on the faces, and as they dry out shrinkage and movement will be inevitable.