NOTICE: Due to current circumstances, deliveries may take up to 72 hours.
NOTICE: As from Friday 27th March 2020, until further notice, UK Timber Limited will be taking online orders via our websites only. This is to ensure the safety of both our employees and customers. Our production and deliveries remain unaffected, however the usual delivery time guidelines will inevitably be extended during this exceptional period, so we ask that you please bear with us. You can contact us at sales@uk-timber.co.uk through our web-chat services, where we will endeavour to answer your enquiries as soon as possible. We apologise for any inconvenience caused during this difficult time and would like to thank you for your continued support.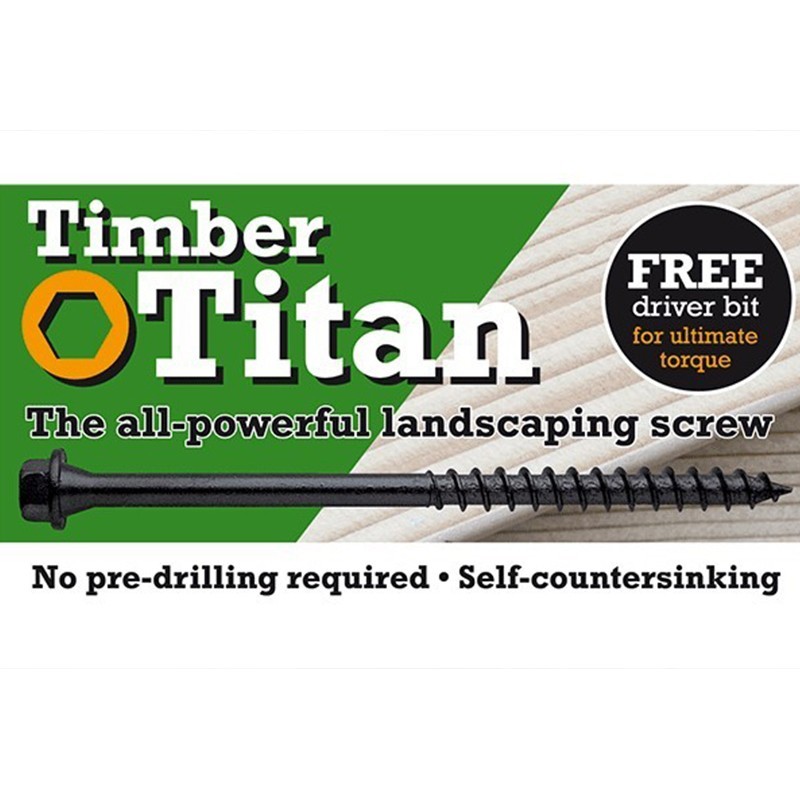  
Timber Titan Landscaping Screws - 150mm
Timber Titan self-tapping Landscaping Screws, perfect for use with our selection of sleepers.
These Timber Titan self-tapping and easy to use landscaping screws are ideal for almost any garden and landscaping purposes, and will match perfectly with our wide range of available sleepers.
Packs are available in quantities of 10, 50 and 250.
Data sheet
Length

150mm

Qty

10, 50 or 250